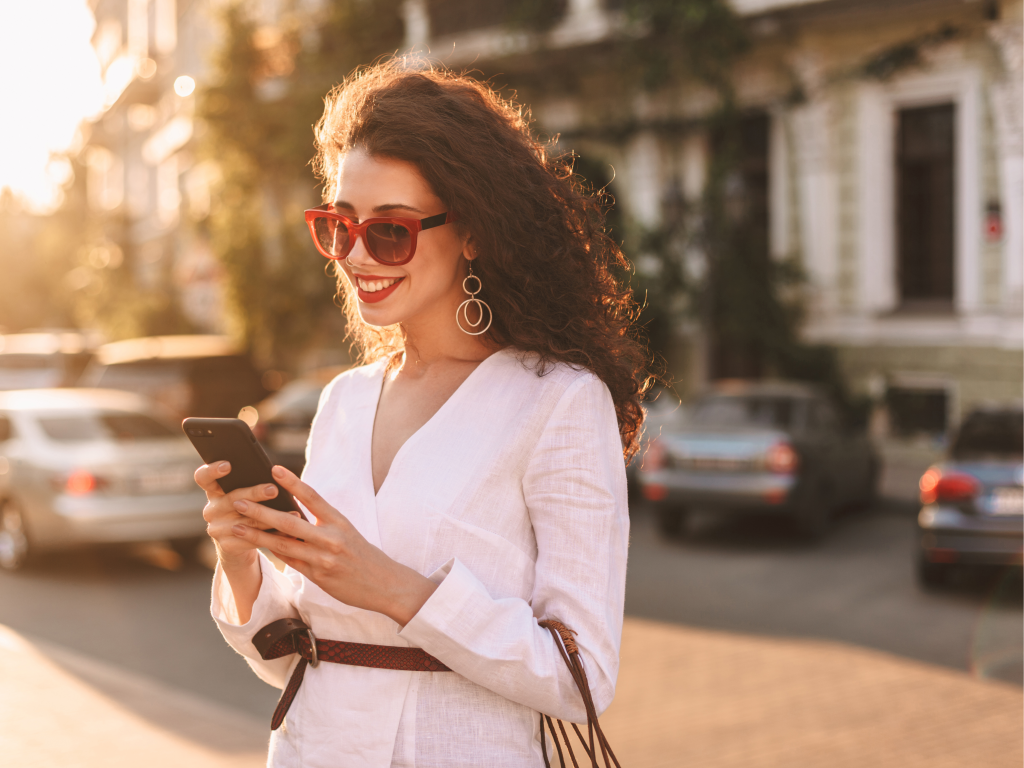 Google My Business listings are one of the most effective ways for businesses to be discovered and engaged with on Google. We've marketed thousands of clients nationwide from apartment communities, senior living communities, auto dealerships, hotels and hospitals, and have seen first-hand how effective GMB listings are for local businesses.
Across a sample of 409 clients, we found that 28% of their website sessions came from GMB listings. These listings don't only deliver more traffic than the typical organic search listings, they also deliver higher quality traffic. Website sessions coming from Google My Business listings convert 29% more than the average traffic source.
Google gives businesses plenty of opportunities to promote their company and improve their Google Business profile, but most local businesses don't take advantage of them or don't know they exist. In this blog post, we'll explain how Google determines which listing to show to searchers, how you can use GMB posts to drive local search traffic to your website, and how you can use GMB to convert searchers into leads.
How to Rank Higher for Local Google Searches
While Google takes the searcher's location into account when they present local search results, the searcher's proximity to your business location doesn't guarantee your listing will be presented prominently, or at all. Google considers more than your location and the type of business you have when presenting local search results.
What Google Recommends
According to Google, "Local results are based primarily on relevance, distance, and prominence."
Google states that businesses can improve relevance by including complete and detailed business information in their Google My Business Listing.
When it comes to prominence, Google says it pulls in "information that Google has about a business from across the web (like links, articles, and directories)", your "Google review count and score", and "your position in web results".
Aside from filling out your profile, the other action items Google recommends are difficult to measure, and not entirely in your businesses' control.
What Industry Experts Suggest
Last year, Moz put together an industry study to understand the signals that make up Google My Business listings and found that behavior signals like click-through rate, mobile click-to-call, check-ins, scrolling through the listing, and clicking on posts all play a role in signaling to Google that a listing should be presented in local search pack results. While the study found that things like the completeness of the profile, positive reviews, and the relevance of the listing's category all mattered to local results, the most actionable strategy the experts recommended is to take an active role in updating your GMB profile with posts.
According to Moz, the number of posts a business publishes on their GMB profile is one of the top 30 difference-making factors businesses can use to stand out and rank higher in local searches.
At the end of the day, updating your GMB profile with posts proves to Google that you are actively maintaining your listing and are more likely to keep users engaged on Google.
What Are Google My Business Posts?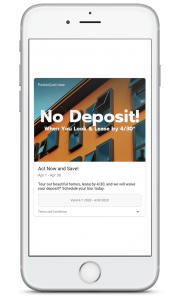 GMB posts are short updates you can publish from your Google My Business Profile. They look like a post on a typical social media profile and expire after one week.
There are a few different types of posts businesses can choose from: update, event and offer posts.
Update Posts
The most commonly used post format is the updates or "What's New" format. This post format allows you to submit a headline, image or video, description and call to action linking to the landing page of your choice. This type of post can be adapted to suit anything your business is looking to promote.
Event Posts
Event posts let you submit a photo or video, event title, event start and end date/time, an event description, and a call to action button with the landing page of your choice.
Offer Posts
Offer posts let you add an image or video, an offer title, the promotion start and end date, a description for offer details, a coupon code, a link to redeem an offer, and the terms and conditions of your offer. The start and end dates are especially helpful for businesses running promotions that only last a few days.
Where Do Google My Business Posts Show Up?
When someone searches locally for a business in your category or for your brand, your Google listing can show up in the local search panel on mobile and desktop, in the map view of Google Maps, and in the local finder view. Your weekly posts show up inside your listing underneath your call to action buttons on mobile and under your company description on desktop. Only the most recent week's posts will show up in your listing on desktop. Older posts live on inside a "view all" button on your listing and can be accessed on desktop and mobile.
How to Get More Leads From Your GMB Posts
While GMB posts are a great way to engage searchers in the market for your business, the experience that you direct a prospect to once they click on your GMB post is just as critical as the post itself. Every GMB post in Google comes with a range of call to action buttons and the ability to add custom links. Each of these links gives your business the opportunity to do two things, track the success of your Google My Business profile using UTM tags and provide prospects with a compelling call to action when they land on your site.
Apartment communities with the goal of scheduling tours will see better results if they link to a self-scheduling tool like Schedule Genie when someone clicks on a post or the "schedule appointment" button on their GMB profile. Dealerships running a weekend sale can publish an offer post that links to a tool that lets prospects claim the offer on their website. Providing prospects who engage with your GMB profile interactive lead gen tools once they land on your site can boost your lead conversion rates and help you identify how effective your GMB profile is at generating leads.
Google My Business Posting Made Easy
If you know Google My Business posts are something your business needs to do, but you don't have the time or creativity to post to Google every single week, check out our new Google My Business posting service, GMB Accelerator. Our team of digital marketing experts will post to your profile twice a week and track your results. If you are looking to get more out of your GMB profile with deep links to self-scheduling or promo claiming tools, give The Conversion Cloud a try. We're offering a one month free trial of any conversion tool in the suite. Claim a free trial and our team will set you up with an interstitial link you can use to generate more leads from your GMB profile.