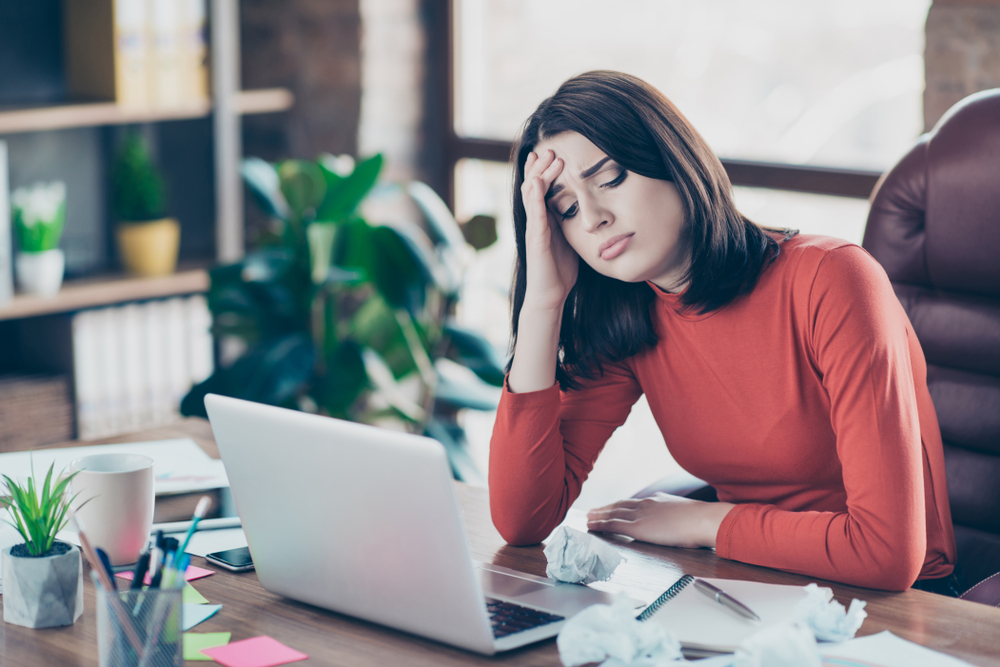 It's 2020, and with the fresh start of a new year, marketers in all verticals are paying attention to what's shiny, new, and trending. What's truly effective, though, when it comes to the competitive multifamily residential marketing space? Dive in and take a closer look at five of the top 2020 marketing trends—and how some of the hottest fall short for the multifamily market.
Voice Search
As search itself has become more intelligent, voice-activated searches have surged in popularity. In fact, Google has estimated that in 2020 50% of searches will come from voice and images. While this is a trend that is shaping Amazon, e-commerce, and local business marketing, it shouldn't consume your energy. Apartment search is still a highly visual process and seekers are using traditional search methods on desktop and mobile to find what they want. Optimizing your current paid search campaigns and keywords will help you capture more searches, both traditional searches and voice searches. But for 2020, avoid spending precious resources to create long-tail keyword phrases for apartment seekers using voice-search.A
Artificial Intelligence (AI)
AI tools in content creation and marketing are becoming more common. While AI and automated tools offer a great deal of promise for the future and may shape apartment searches, human touch still plays a big role in the work done by copywriters, designers, and digital advertising experts to create and optimize effective campaigns for residential communities.
Chatbots
Automation offers many ways to improve the way apartment seekers experience your website, the first place they may truly connect with your community. Many consumers are seeking ways to easily and quickly handle the steps in the leasing journey. Automated tools like tour schedulers and application portals can help accelerate the process.

Yet there are places in the leasing journey where automation doesn't offer improvement. Unlike tour scheduling and application portals, online chat experiences provide website visitors with a way to engage in a quick conversation when they have questions or need help.
And as use of chatbots increases, we're seeing some areas where they fall short.

Chatbots provide an automatic response triggered by a keyword or phrase. These programmed responses often don't give apartment seekers the information they want, and they don't bring a prospect closer to taking a tour or signing a lease.

Human chat conversations, on the other hand, can address nuanced questions and provide a level of personalization that chatbots simply cannot. That's why we offer Live Chat, a tool powered by a live team that can engage prospects in conversations that convert.
Self-guided Tours
Busy work schedules often mean that apartment seekers struggle to book tours during business hours when leasing staff are on site. As a result, self-guided tour offerings have increased in popularity. This trend has proved popular in the single-family space, where over 75% of prospects who book a tour chose the self-guided option (according to a recent analysis by Anyone Home).

Is the multifamily market next? Self-guided tours do introduce new risks, including lower close rates when prospective tenants don't truly connect with communities and new people on community premises without help from a leasing agent. There are downsides for both parties—the leasing agent and the apartment seeker—when no community expert is on hand to highlight key features and amenities. Without help from a leasing agent, apartment seekers are unable to receive answers about the residence or community and may leave questioning if the apartment is truly a good fit. When your leasing team is removed from the tour process they are unable to field prospect questions and turn inquiries into opportunities that highlight great aspects of the community.
Influencer Marketing
For certain audiences and brands, influencer or affiliate marketing is the most effective way to reach (and compel and convert) thousands. It doesn't work the same way for the rental market. Social proof—rave reviews from your residents rather than outside affiliates—will always be important. Investing in influencers to drive interest in your community is budget that could be spent—and measured—more effectively elsewhere.
Conclusion
In 2020, effective digital marketing for multifamily communities should continue to focus on precise targeting, lease-driven strategies, and performance you can measure for optimization and higher ROI. Interested in learning more about how our expertise and powerful conversion tools can help you fill your community? Reach out to talk with one of our experts or to schedule a demo.